Florida Weather
Area Forecast Discussion
National Weather Service Melbourne FL
355 AM EDT Fri Mar 17 2017

.DISCUSSION...

Today-Tonight...
Large H100-H70 ridge blanketing the SE CONUS will drift E/SE as a
dvlpg storm system over the Nrn Plains pushes acrs the Great Lakes
region. This will maintain a dry/stable airmass over central FL, as
measured by the evng soundings with PWat values btwn 0.25"-0.50" and
a 25-30C subsidence inversion in the H85-H50 lyr. Fcst will
remain dry under mostly clear skies.

H100-H85 winds will gradually veer from N/NW to NE thru late aftn as
the ridge axis begins to drop into the panhandle, then to the E/NE
overnight as it drops into the north peninsula. The dvlpg easterly
flow will begin to modify the dry air as ocean air works its way
onshore, bringing an end to the cold air advection pattern that has
prevailed over the past couple of days. Temps still a few deg blo
avg with aftn max temps in the U60s along the coast and L70s over
the interior. Min temps will recover into the M/U40s over most of
the area...L50s along the immediate Treasure Coast.

Sat...
A surface high pressure ridge will extend across central Florida.
The cool/dry air mass will continue to modify and high temps will
reach the mid-upper 70s with mostly sunny skies.

A trough aloft moving through the Great Lakes region will dig down
the eastern seaboard while the associated cold front will drop into
north Florida Sat night. Westerly pre-frontal winds will allow for
more mild min temps in the mid 50s.

Sun...
The cold front will move through early with maybe just a bit more
cloudiness, but little air mass change is indicated as north winds
veer to the northeast. High temps will be in the mid-upper 70s except
maybe lower-mid 70s along the Volusia/Brevard coast.

Mon-Fri...
High pressure behind the front will settle from the southeast
states to central Florida late Mon. The ridge will slide farther
south Tue-Wed as a frontal boundary pushes southeastward off the
eastern seaboard. This front will be weak and the tail end of it
is shown hanging up vicinity of east central Florida by Thu as
high pressure building to the north produces an east wind flow.
The models continue to show some moistening with small POPs Thu-
Fri and will carry a slight chance for showers then.

Temperatures look slightly below normal Mon into Tue morning, with
lows around 50 to the mid 50s and highs in the mid 70s. Readings
should then moderate with upper 70s occurring along the coast and
lower 80s inland, which will be slightly above normal.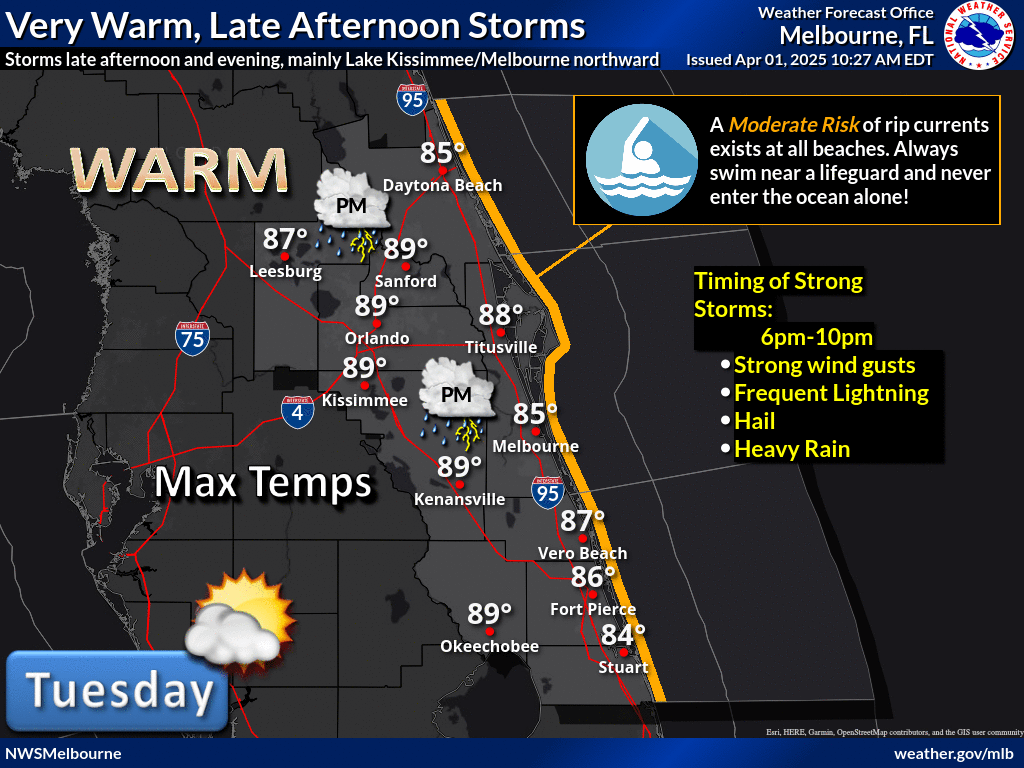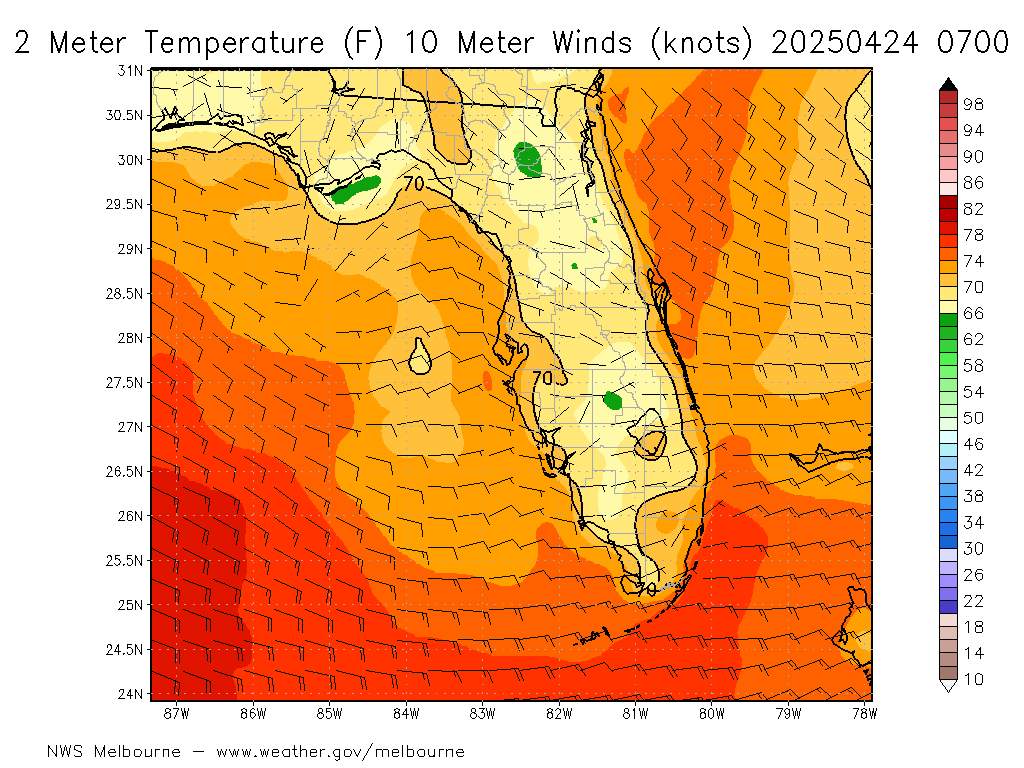 The views of the author are his/her own and do not necessarily represent the position of The Weather Company or its parent, IBM.
Reader Comments
StormTrackerScott's WunderBlog
About StormTrackerScott
Previous Entries for 2018
Recommended Links